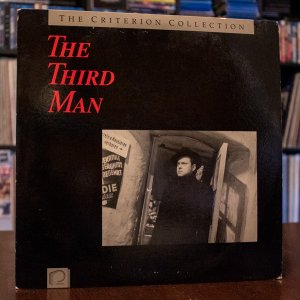 Mild profanity in this episode
Episode 5 - The Third Man (Spine #5, CC1105L)
Published 04/17/2020
1949, Dir. Carol Reed
Featured Guest: Theron Seckington
"An excellent film, competently made." Theron and I both agreed that The Third Man is still a wonderful piece of filmmaking, but an interesting debate occurs about just what it is that makes a film "important."
To check out the prequel radio dramas referenced in our discussion, hop on over to archive.org.
This movie is available to watch at various online marketplaces.

Download Audio Here